Vice President of Indiana State University Visited ZJSU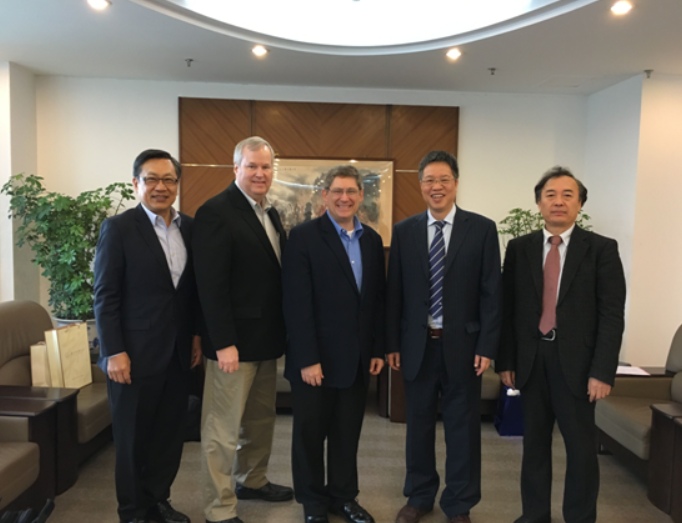 On December 20th, Dr. Michael Licari, Vice President and Provost of Indiana State University, Dr. Chris McGrew, Director of Center for Global Engagement and Dr. Steve Chao, Director of Shanghai Center at East China Normal University for Council of International Education and Exchanges (CIEE) visited ZJSU. Dai Wenzhan, Vice President of ZJSU and Director of International Office met with the guests.
On behalf of ZJSU, Dai Wenzhan expressed his warmest welcome. He introduced the development of ZJSU to the guests who paid their first visit to ZJSU. He also emphasized the university's strategy of educational internationalization. Mr. Licari introduced the basic information of Indiana State University, and expressed that to conducted cooperation with Chinese universities was his main purpose coming to China. He stressed the intension to cooperate with ZJSU. Dai wished to launch the cooperation between two sides and suggested starting from business majors to conduct practical exchanges in teaching and scientific research.
Indiana State University is a prominent public university in the United States. Its predecessor was Indiana Normal State University founded in 1865.It is located in the center of Terre Haute and covers an area of 435 acres with 13183 enrolled students currently. At the moment, this university sets up 6 schools, including School of Arts and Science, Scott College of Business, Bayh College of Education, School of Health and Human Services, School of Nursing and School of Technology. Scott College of Business and Bayh College of Education enjoy a high reputation in America.